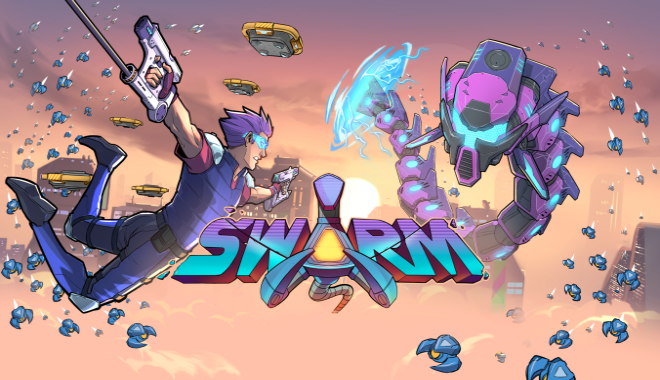 "SPIDER-MAN WITH GUNS" this is what VR was made for!

SWARM is a fast-paced, arcade-style grapple shooter, with quick sessions, bright colorful worlds and globally competitive leaderboards that will take you back to the glory days of Arcade Games. Armed with just a grappling hook and your handy pistols, you will be plunged into a flow state as you grapple, shoot and battle your way to the heart of the SWARM before it's too late. Twitch reactions won't be enough to carry you through, you'll need to think strategically and plan your next move to stay alive. Intense. Demanding. Exhilarating. Did we mention hard? "Swarm could very well represent a turning point in the VR arcade genre"
- VR Scout "Swarm's gameplay is as bold as its visuals, and...is instantly addictive"
- VR Focus "Hours of fun that makes the game hard to put down"
- Gaming Trend