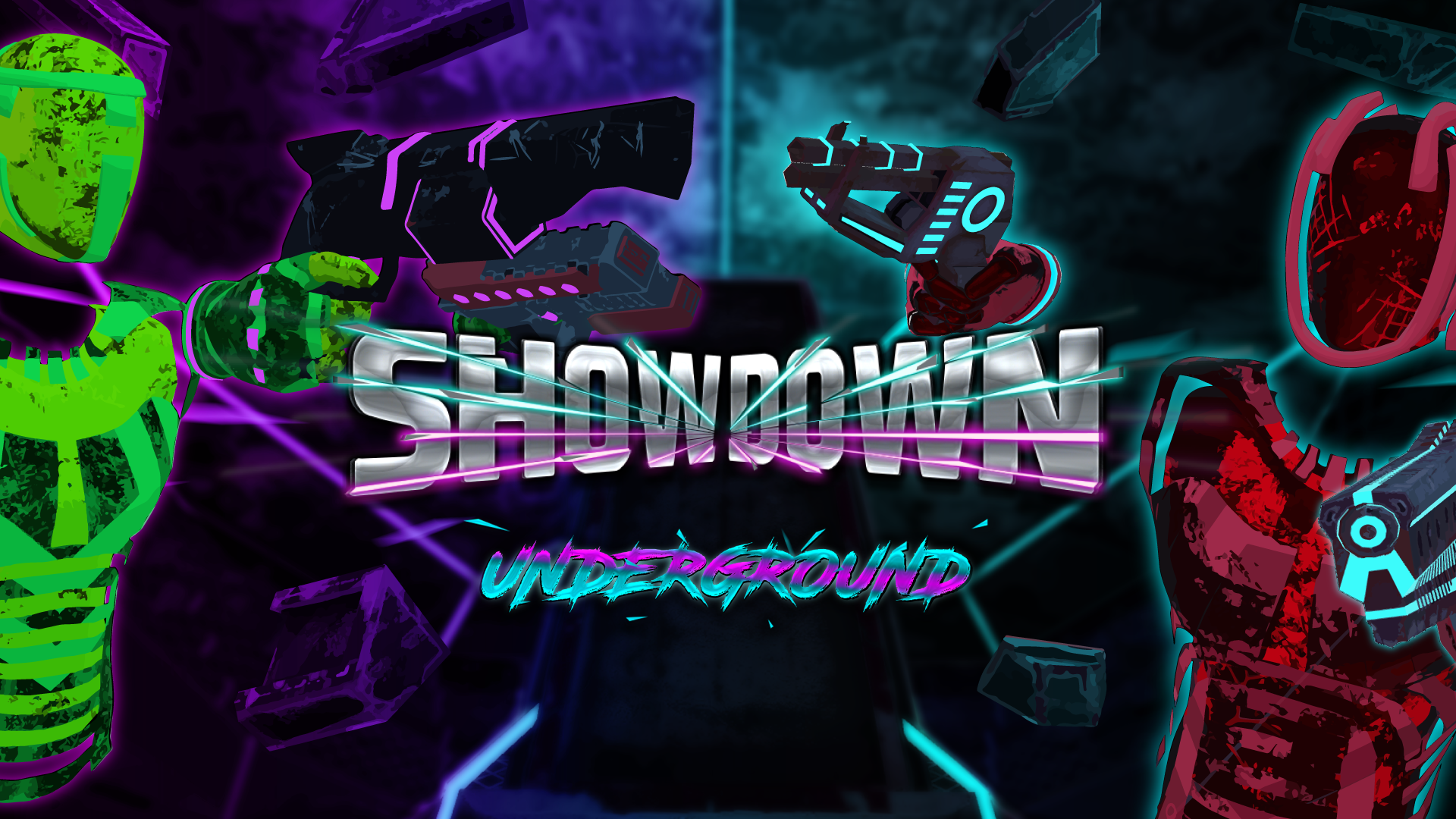 "Showdown" is a PvP multiplayer arena dueling game that takes place in a futuristic else world.
The game offers a challenging multiplayer dueling experience where players start from the bottom and work their way up to the top of the global leaderboard. As a player, you will enter the neon-lit trenches and engage in intense duels with other players in real-time online matches.

You will need to improve your skills, master weapons, develop tactics, and evade bullets to overpower your opponents. The game offers various features, including weapon upgrading, career mode, avatar customization, AR pass-through, voice chat, and a story saga unlocking system.
The game's global leaderboard ranking system will keep you motivated to keep playing, and the statistics will help you track your progress.

Immerse yourself in the mythology of the "Showdown" world by unlocking its saga chapters, revealing the lore of the neon-lit dystopia. As you rise through the ranks of the underground competition, experience the epic tale of triumph and survival while mastering powerful weapons and improving you're tactics.

Get ready to settle your disputes and engage in epic duels to climb the global leaderboard and earn one's honor in "Showdown."