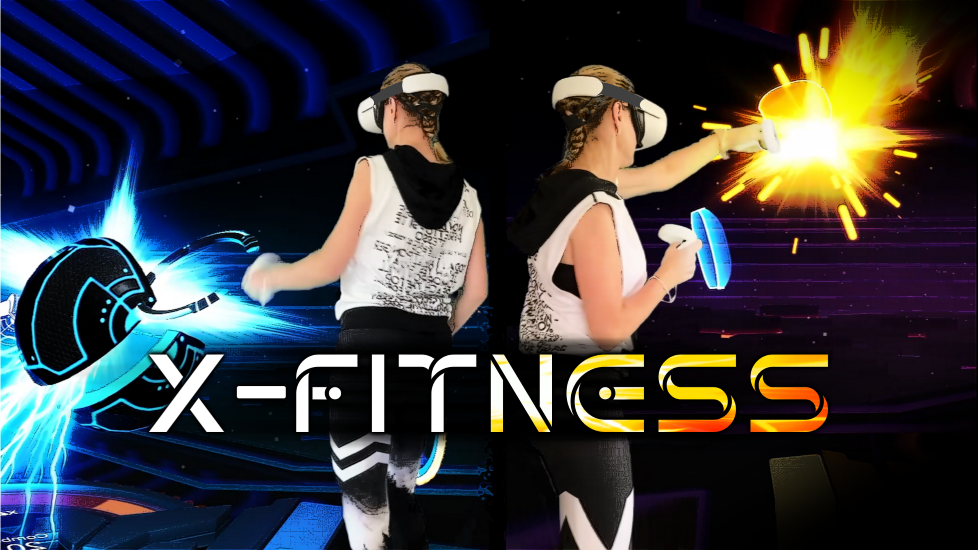 X-Fitness is a fun and innovative way to enjoy an intensive VR full-body workout!
Select any of our handcrafted original tracks to get your groove on to and start burning those calories! Stand and fight off the pounds in the virtual arena. Punch, cut, block and dodge your way to a slimmer you!
Hit all the beats by moving fast and aiming precise blows with your gloves! Remember, punch, cut, block and dodge! Grab projectiles flying towards you by using the shield, but be sure to avoid the red ones.
To make the training even more challenging, you'll have to avoid obstacles by bending and dodging! Along with precision and timing, speed and strength are also a factor! Punch as hard as you can to get the highest score! Extensive statistics show your results and progress. Want a more relaxed pace? Match the training level to your personal skills. Warm-up or train with your favorite workout. If you like challenges, choose the most intense mode, guaranteed to be a worthy work out, that's also a lot of fun!
Apart from that, with X-Fitness you have the ability to create your own training and go at your own pace!