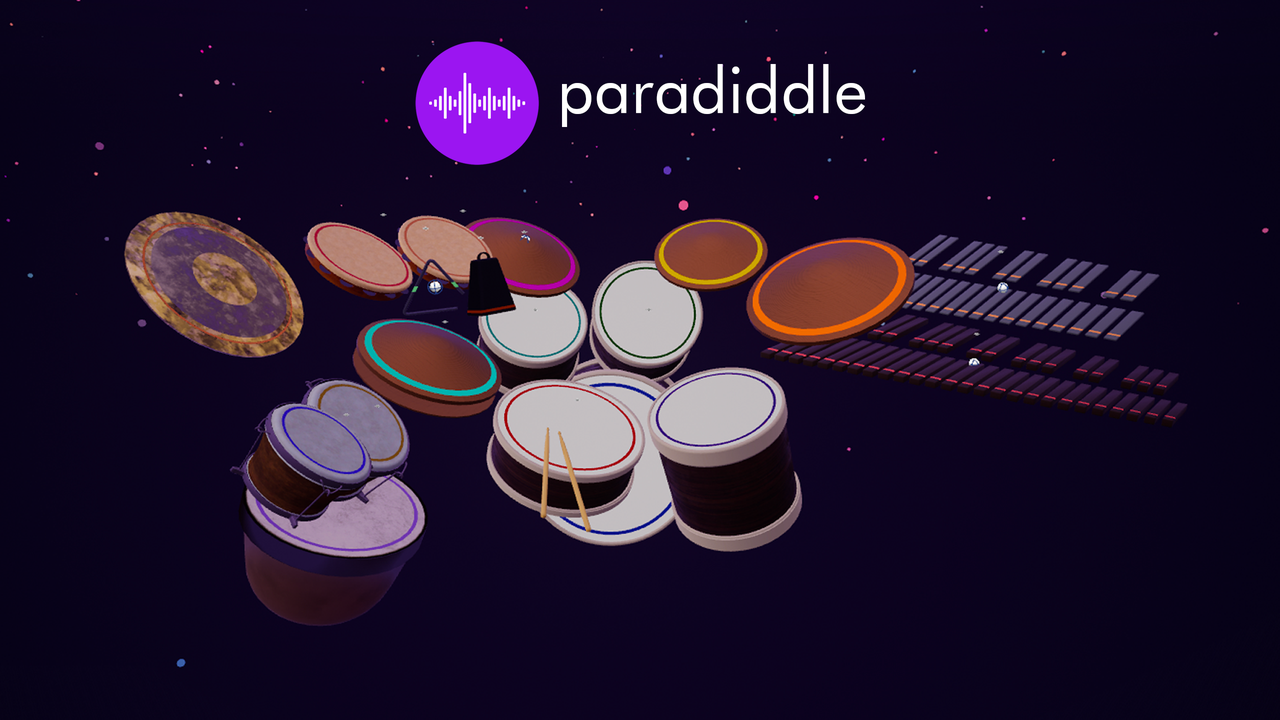 Paradiddle lets you play drums in VR without the limitations of the real world.
It opens up many possibilities for learning how to drum, through an intuitive interface, a realistic sound system and recording-playback capabilities.
Feature Overview: - Brand new rhythm game mode with custom song support to make learning how to drum more fun than ever.
- 25 types of percussion instruments including drum kit drums, mallet percussion instruments like the xylophone, marimba and glockenspiel, and auxiliary percussion such as bongos, tambourines and timpanis.
- Realistic and responsive sound system.
- Easily save and load different kits, and record and share your sessions with others.
- USB and Bluetooth pedal support to control your kick drum and hi-hat.
- Ability to load any song or audio file in your Pico file system in the app. Happy drumming!