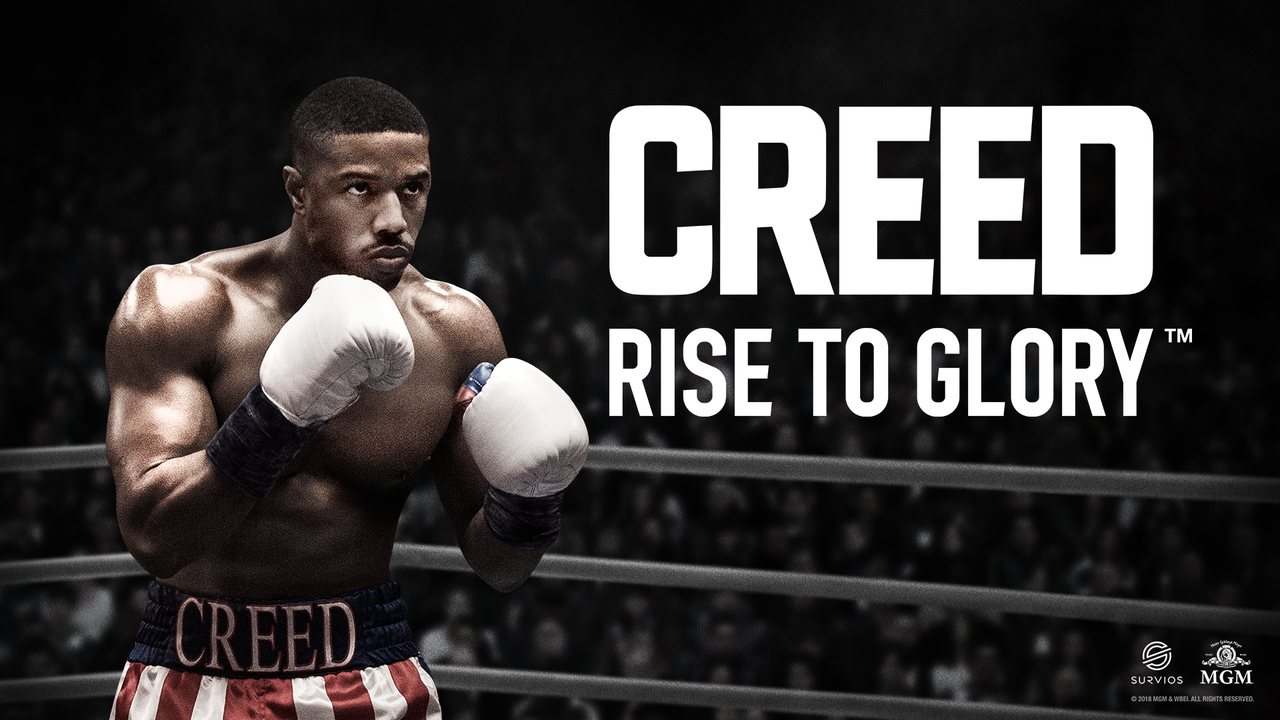 Do you have what it takes to become a champion? Experience the pulse-pounding excitement of boxing with the cinematic thrill of a blockbuster movie in Creed: Rise to Glory™.
You are Adonis Creed, fighting to establish your legacy in the ring and beyond. Go toe-to-toe with the world's top opponents in this intense VR boxing experience that lets you train, fight, and win like Creed.
Live Your Legacy: Challenge your body and mind as you experience the ascent of Adonis Creed from undiscovered underdog to world-class fighter, all within an immersive universe inspired by the Creed™ films. Feel the Impact: Phantom Melee Technology mimics the real-life effects of throwing and taking punches in the ring, such as the out-of-body sensation of getting knocked out or the strain of fatigue during a long, frantic bout. Go the Distance: Increase your cardiovascular strength with Endurance Mode, which removes the Virtual Stamina system and allows you to scale opponent difficulty through Fight Settings.
Break Them―or Become Them: Play or fight the most iconic figures from the Creed™ and Rocky™ universe in Freeplay or PvP (COMING 2023), including Rocky Balboa, Ivan and Viktor Drago, and more! Multiple Game Modes: Choose your path to glory in story-driven Career, customizable Freeplay, or online PvP (COMING 2023)!