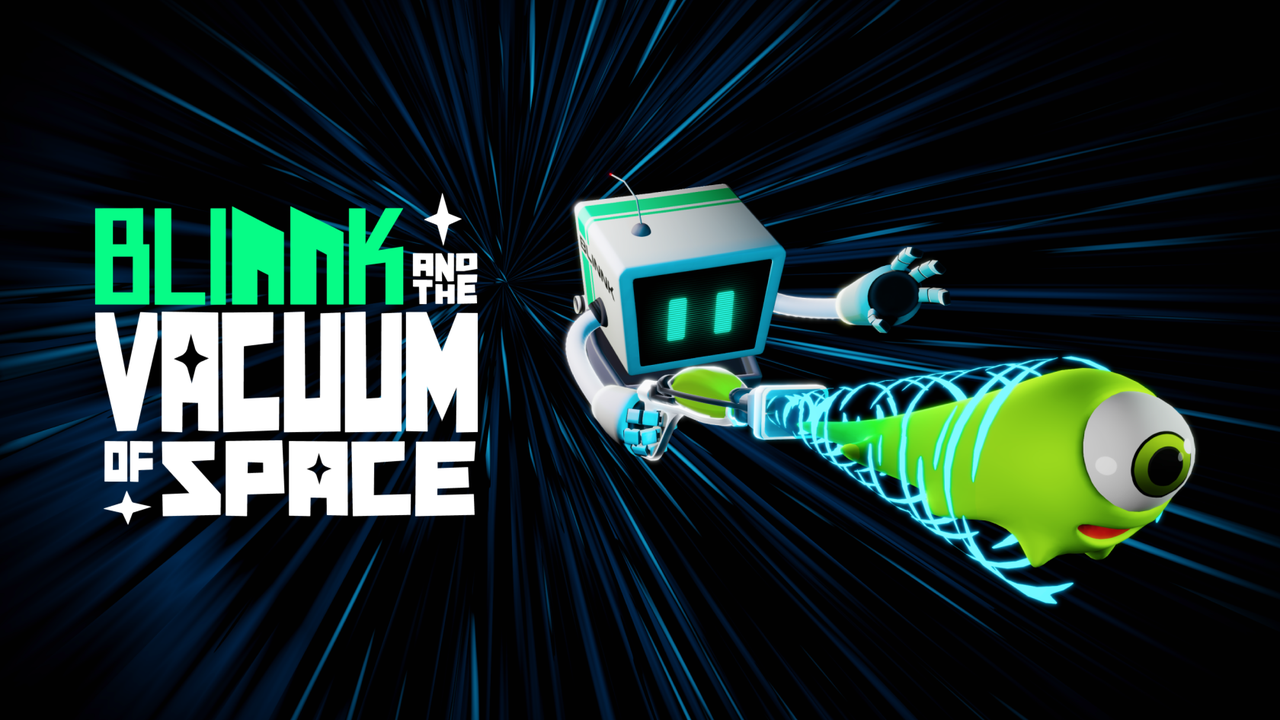 BLINNK and the Vacuum of Space is a VR space adventure, designed with autistic players in mind.


Welcome to deep space station Norpopolis! Mischievous creatures called groobs have escaped after a laboratory accident and are causing chaos all over the station. Using your trusty Vacuumiser 5000, your task is to help BLINNK catch them all and bring them back to the lab to restore order.


You'll go in undercover to catch the groobs all around Norpopolis - while helping the locals! Hunt through spaceport luggage - taking over for the bumbling security guard Bub. Head INSIDE people's mouths – in joining Nazel, Norpopolis's dentist, to clean residents' teeth. Farm and fish in the station park – ensure the anxious park ranger Flek meets their quota!


BLINNK and the Vacuum of Space was built from the ground up to support and enhance the play experience for autistic players. Each level offers fun, stress-free interactions without any fear of discouragement. An always-available chill out zone allows you to take a break if you need it, and robust accessibility features allow you to customise the sounds and visuals in the game.


Grab those groobs and restore harmony to Norpopolis!